I finally decided to do this. Jack and Renee are quite the inspiring pair. This is more a Renee mix, but it does include Jack POV and whatnot, so it's for them. And they're both total bamfs anyways. :P
EP includes seven songs and cover art.
Note:
The mix is rather depressing. Mainly because I did most of the song choices when the recent happier moments hadn't happened yet. So don't expect bright and shiny songs, lol.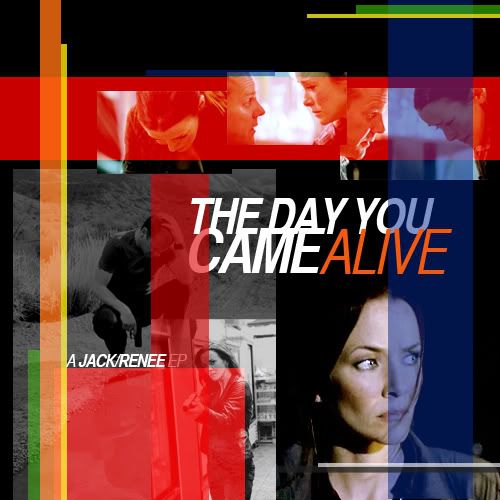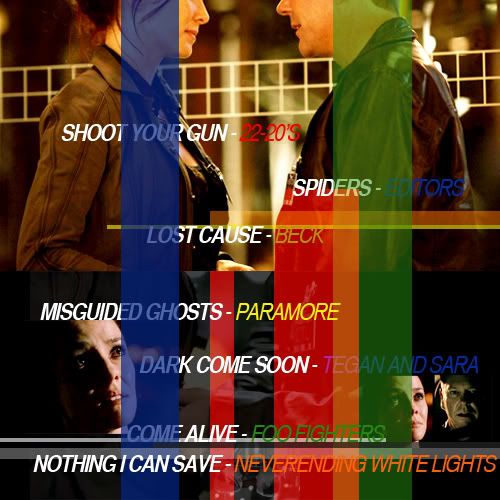 1.
SHOOT YOUR GUN
22-20's
Once you had a reason
And once you had a place
You had it all and laid it all to waste
And I know you hate to need us
But why'd you need to hate?
And where'd you learn to shoot without restraint?

Oh baby won't you cry?
You cut yourself so let me see you bleed
2.
SPIDERS
EDITORS
Hold out your hand
Hold out your hand
Come back to me
Come back to me

With your back to the wall
You've got one place to fall
Sometimes its all better on your own
3.
LOST CAUSE
BECK
Your sorry eyes cut through the bone
They make it hard to leave you alone
Leave you here wearing your wounds
Waving your guns at somebody new

Baby you're lost
Baby you're lost
Baby you're a lost cause
4.
MISGUIDED GHOSTS
PARAMORE
And now I'm told that this is life
That pain is just a simple compromise
So we can get what we want out of it

Would someone care to classify
Our broken hearts and twisted minds
So I can find someone to rely on
And run to them, to them
Full speed ahead
Oh, you are not useless
We are just
Misguided ghosts
5.
DARK COME SOON
TEGAN AND SARA
So what, I lied, I lied to me too
Hold out for the ones you know will love you
Hide out from the ones you know will love you
You, you too
Dark you can't come soon enough for me
6.
COME ALIVE
FOO FIGHTERS
Desperate, meaningless
All filled up with emptiness
Felt like everything was said and done

I lay there in the dark, I close my eyes
You saved me the day you came alive
7.
NOTHING I CAN SAVE
NEVERENDING WHITE LIGHTS
I was a witness, to your secrets
But something happens, something happened

I know I know you can
I know I know you can keep me here in darkness
Keep me here in darkness now
ZIP
PLEASE
+no hotlinking
+no altering
+do not post on Tumblr
+do not claim as your own
+comments & credit!
+enjoy the mix!